Hiya, i've done some 'research' on the bloodlines/relation of the foundation stock of the Tamaskan and thought it might be interesting to share.
The breed has 11 official foundation dogs, listed in the foundation booklet. (
http://www.tamaskan-forum.com/viewtopic.php?f=36&t=27
)
There are 2 mayor lines, the 'finnish' line and the 'english' line. These two bloodlines are unrelated to each other and therefore a foundation dog from an 'english' line, crossed to a foundation dog from a 'finnish' line.. would have a COI of 0%. For convenience I have 'colored' up to 4 generation pedigrees of all these dogs. I have left out names, instead common ancestors are 'colored' with the same color and given a letter.
Light Grey -> Means this dog is only found once in all pedigrees within the first 4 generations.
Dark Grey -> Lines behind common ancestry.
White -> Unknown dogs.
NOTE: This is only 4 generations, the further back you go the more common ancestors you will find.
FINNISH
- Male A is found in all Finnish dogs except Jodie. He is father/grandfather/great-grandfather.
Two Socks at Moonstone (Zev)
- Dog B: 2 times
Susi at Blustag (Susi)
- Dog B: 2 times
Kwakiuth at Alba (Magnus)
- Dog A: 2 times
- Magnus comes from a half brother/sister mating
Jackal at Blustag (Jackal)
- Dog E: 2 times
- Dog J: 2 times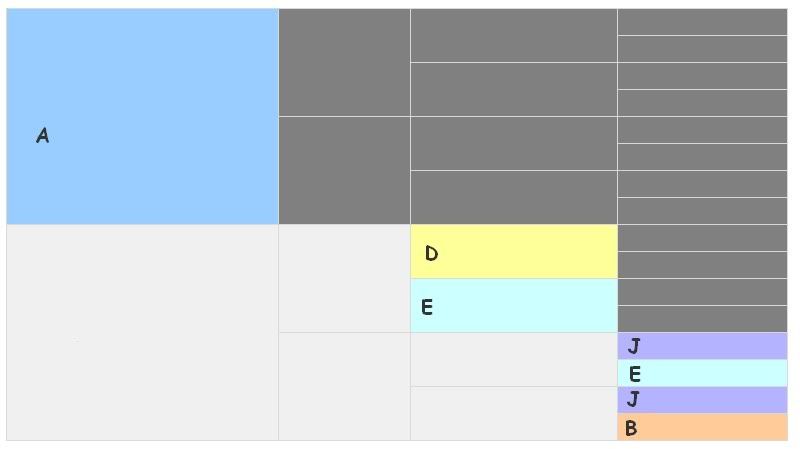 Dingo at Blustag (Dingo)
- Dog A: 2 times
- Dingo comes from a father/daughter mating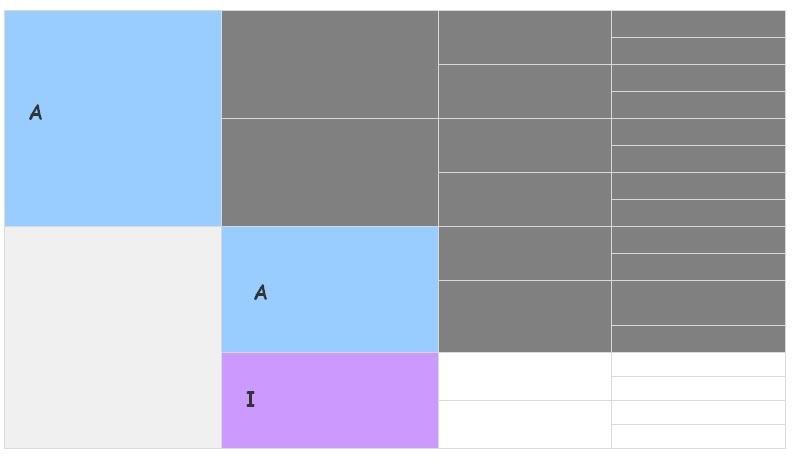 Jodie at Blustag (Jodie)
I havn't listed Jodie as she is unrelated to any of the other dogs in the first 4 generations.
ENGLISH
Tumanra at Blustag (Tumanra)
- Dog A: 2 times
Sylka at Blustag (Sylka)
Paloose at Blustag (Paloose)
- Dog A: 2 times
Ohanzee of Torriarno (Rann)
- Dog K: 2 times
- Dog G: 2 times
Kyte at Blustag (Kyte)