And there she is, our little Mila! She is a Dingo x Dallas puppy and we picked her up at Karsten and Kirstens house yesterdayevening. (Thank you Kirsten and Karsten for the delicious soup!
) She is a very sweet puppy, we are so happy to have her!
Thank you very much Lynn and Jenny for such a sweet natured puppy.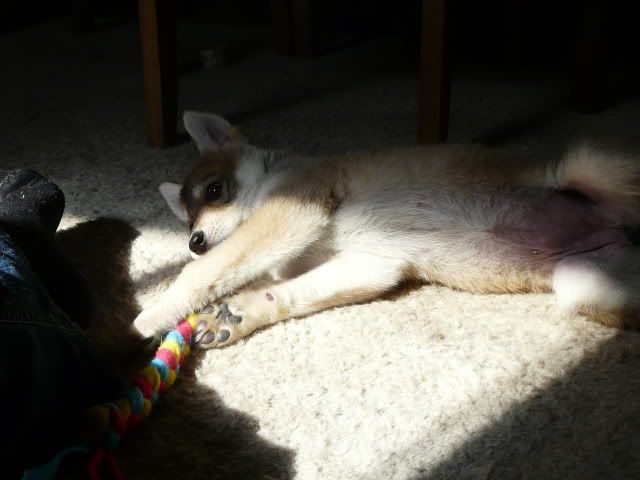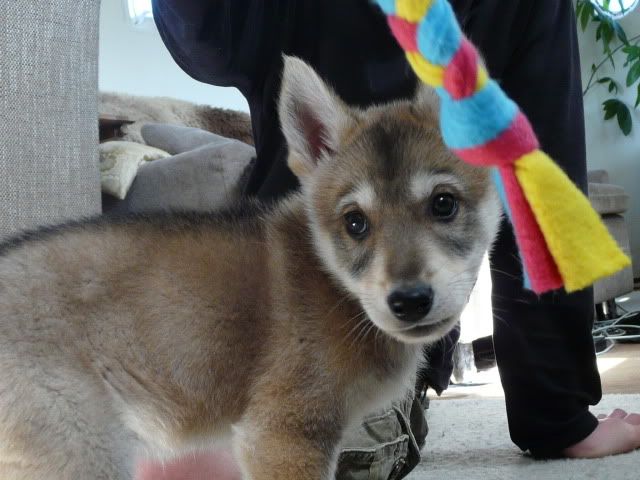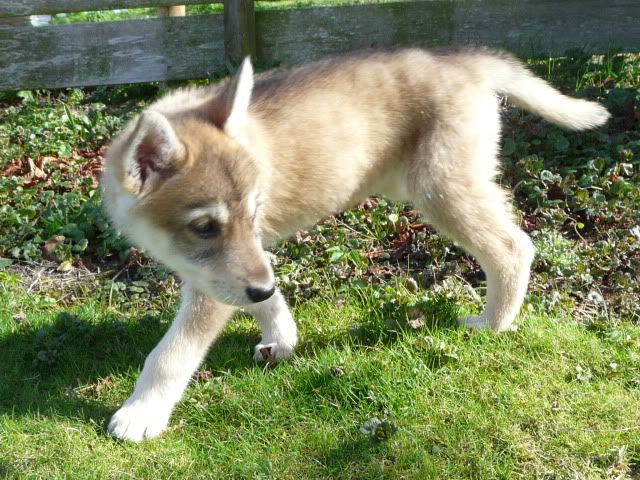 Ears totally out of proportion, like a little bat!