Well, as my family like to point out I pretty much live in a petting zoo
. So here are some of the various critters that share our home. We affectionately refer to them as the horde.
Midnight Star Elias. Our pedigree siberian kitten, and my baby. The sweetest cat I have ever met, he's more like a dog. Even his half brother isn't as sweet tempered and cuddly as he is.
In the background, you can see our housemates tortie kitten, Chessie. I can't seem to find a picture of her in focus.
Terror, one of our Acacia rat babies. I have a collection of exotic rodents, but the zebra mice and the pygmy dormice aren't as sociable as the Acacias.
Gadget, letting me gently work the shed skin off her toes. Lookit that little belly.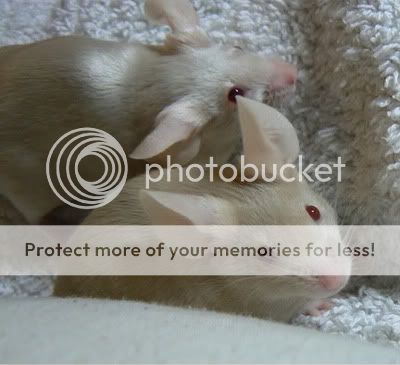 And the fancies. We breed fancy show mice for exhibition, we always have loooaaads at any given time. Its hard to pick which of the hundreds of photos to post XD.