Introducing my new feather baby, Jack!
I saw him on a facebook pet selling page and instantly fell for him. I have never really had an interest in budgies but I guess the right one never came along
I have also never 'impulse bought' an animal, I usually put a lot of thought into it and I am an anti impulse buy but I know any animal I buy will be with me for life.
Here is Jack Sparrow (replace sparrow with budgie but it don't sound as good
):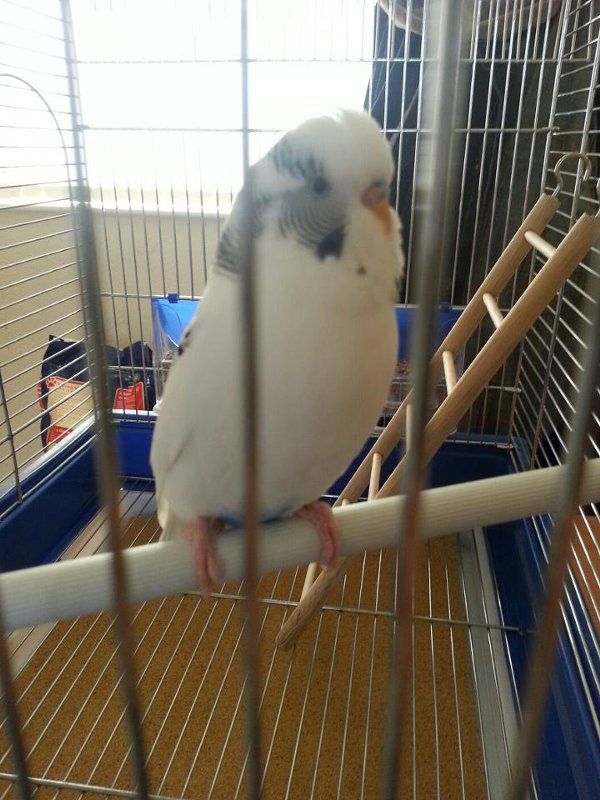 Kitty test 1, kinda happy Nico didn't want to eat him but it wasn't surprising because Nico is a vegetarian: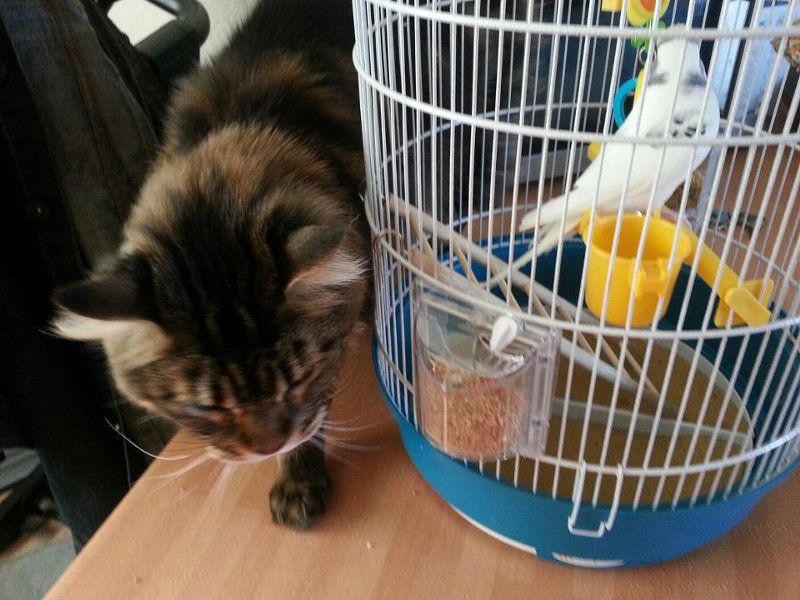 Kitty test 2 also a success, more surprising because I thought Phoenix would make it more difficult:
Now i just need to figure out the best way to tame him
. All I was told about him was he is 1 or 2 yr old...
(Just a side note, I wouldn't leave the cats alone with the bird
, they are not that trust worthy
)