Thought I'd make a thread/post for my girl so I can put up some pictures!
She loves to sleep upside-down like this and it's super funny! Sorry the photo isn't that good quality!
Here's a much better picture of her at the lake last night! It's a tad squashed because I had to resize it.
And here is is again at the lake last night, showing of her teeth for some odd reason.
This was last winter, when it snowed! It usually doesn't snow that much here, so it was tons of fun!
And here she is, on the same rock! I believe this was taken last year as well.
And last but not least, here she is sleeping backwards! She wasn't looking out the door for something, she was honestly dozing.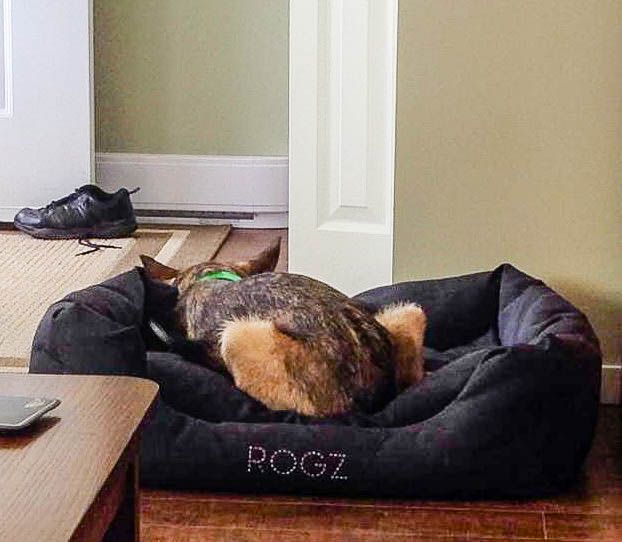 We're going down to the beach (ocean) tonight, so I'll post some more pictures tomorrow!