Yes another outcross litter!
Ziva, an 18 month old mix female, is planned to be bred coming spring/summer to add some fresh blood to the Tamaskan.
Ziva her mother is a cross German Shepherd x Saarloos Wolfdog and her father is a cross Siberian Husky x White Swiss Shepherd. Sadly we do not know anything else about her background, but because Ziva fits the Tamaskan standard in looks AND temperament most of us feel she would be a good choice for outcrossing. I've been in contact with Ziva and her owners from since she was a pup, so have seen her development.
Here are some recent pictures of Ziva:
The father of the litter will (most likely) be Avak Balach vom Muensterland at Weylyn (Avak).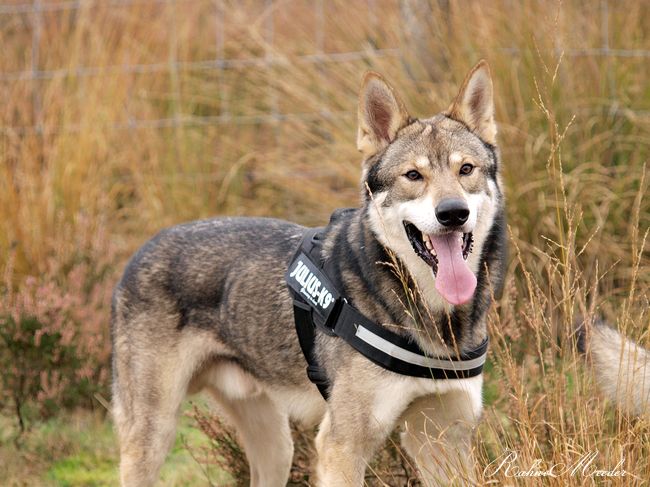 Ziva:
Hips = BVA 8
DM = Clear
Dwarfism = Clear
MDR1 = Clear
Avak:
Hips = BVA 11
Elbows = Clear
DM = Carrier
Pedigree:
http://www.tamaskan-dog.org/database/pe ... =485&gen=5
If anyone is interested in a pup from this mating you can mail Marion (Sunkmanitu Tanka O'waci) at:
willem_marion@quicknet.nl