Hello,
Been registered to the old forum, but haven'n been there for a long time
I'm Kristel, 37 years old, married to Cor, we have 4 childern.
Also we have 2 Saarloos Wolfdogs.
A wolfgrey female of 8 years old, her name is Moira.
A forestbrown male of 2 years old, his name is Aran (son of Miran's Bobbi).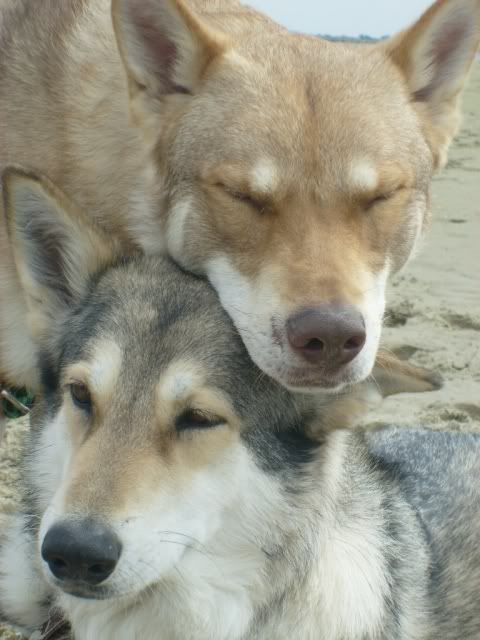 We love the Saarloos (there will be always 1 on our lives), but are also really interested in the Tamaskan