Last Sunday I finally received my boy from Romania.
even though 2 vets vouched in his passpord that he was "in good health", he has severe demodex, infected eyes and possibly heart worms. His face and legs were very crusty and he smelled really bad, his fur felt wiry and awfully dirty, lots of scurf, too!
He was so scared when he arrived here, and when I walked him out the first two days, you couldn't even say "walked out", because he was so scared and nervous, he just would stand there rooted to the ground, shaking like a leaf and pushing himself against walls and corners.
Last evening he actually tailed me for a few steps for the first time.
He's been very shy and exhausted the last two days, but he gets medical treatment now and it's only the 3rd day that he's here, and he already trusts me to the point where he's sleeping right next to me on the sofa, cuddled against me, completely by free will
we're making great progress every day, and he's become more relaxed around me in such a short matter of time.
I love him so much and despite the additional vet bills, I'm so happy that he's here with me!
He gets treatment for everything now and his fur already looks better, the scurf has become less and the crusts are almost completely gone. His eyes seem to be better also.
Here are various pictures I took;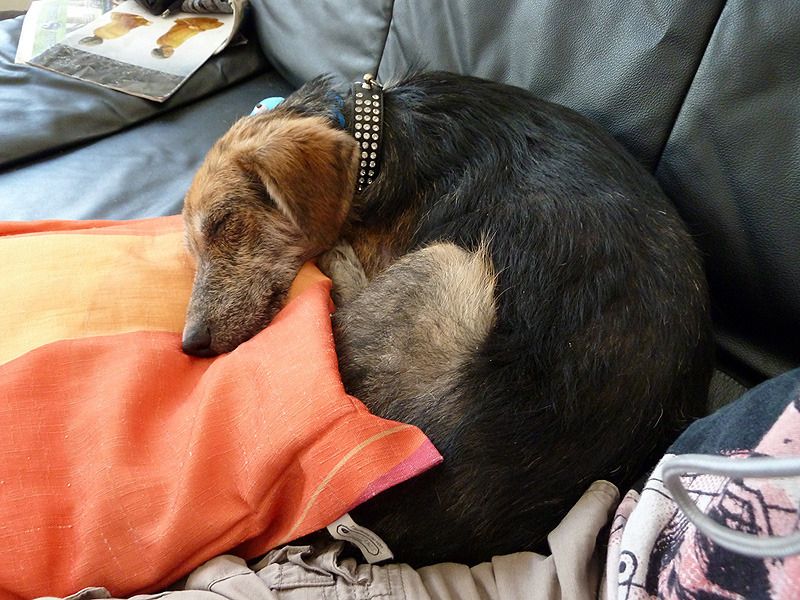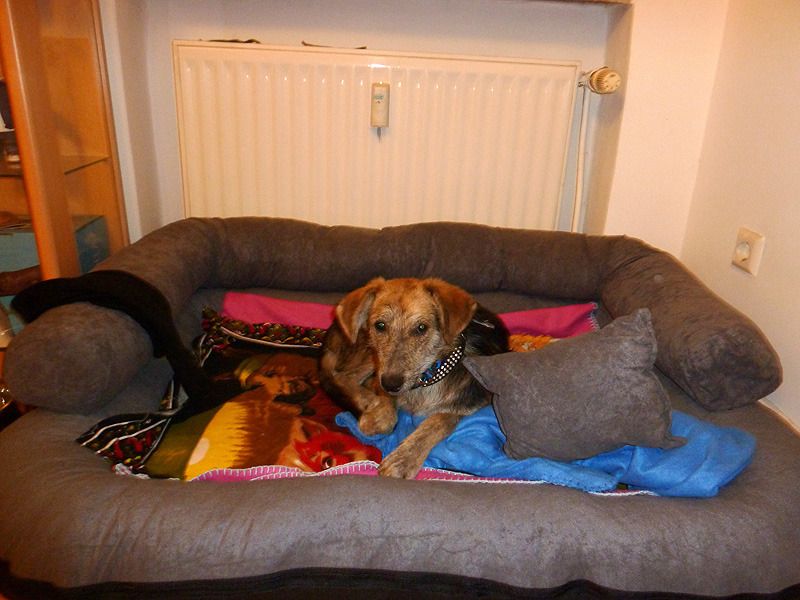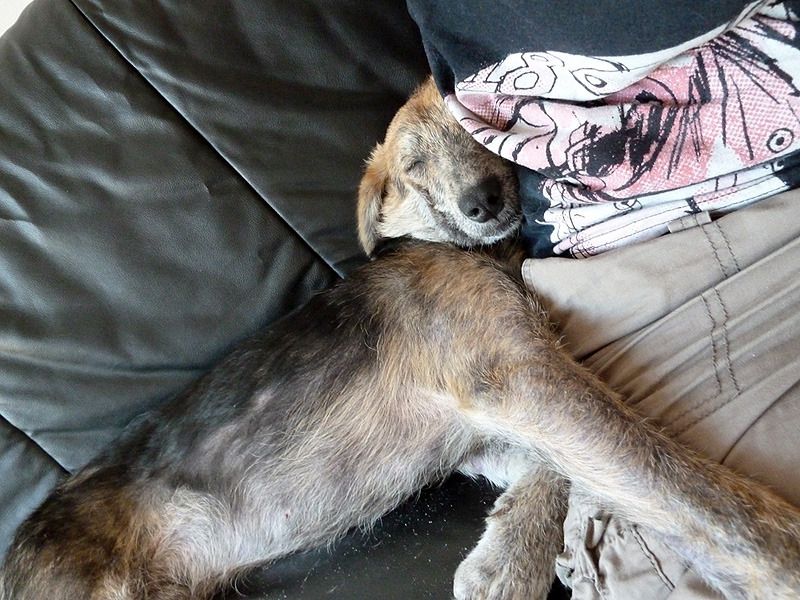 There are mostly sleeping pics of him because he still sleeps a lot, the transport from Romania to Germany was very straining and stressful for the dogs.